​
Witchcraft is real: snake forces car thieves in Mombasa to dance until owner arrives ••
If there is one place thieves should be thinking of closing shop and relocating, it is Mombasa. But it seems even after the many stories from the coastal city, they never learn.
Mombasa is literally a no-go zone for thieves and all criminals. They may thrive for a while but time always catches up with them. Either through the authorities or the witches.
Drama unfolded on Tuesday, September 5, in Mombasa's Bamburi area when two car thieves were taught a bitter lesson by the owner of the car.
Snake forces car thieves in Mombasa to dance until owner arrives Photo: Facebook/Nassor Ngao
The two men had stolen the car from the neighbourhood but before they could make any further moves, they were confronted by a snake, yes a snake, that stopped them from making any movement.
Then out of nowhere, the snake forced the two thieves to strip and start dancing in the streets.
A crowd quickly milled around the 'mad men' as they cheered on. They danced until the owner of the stolen car arrived.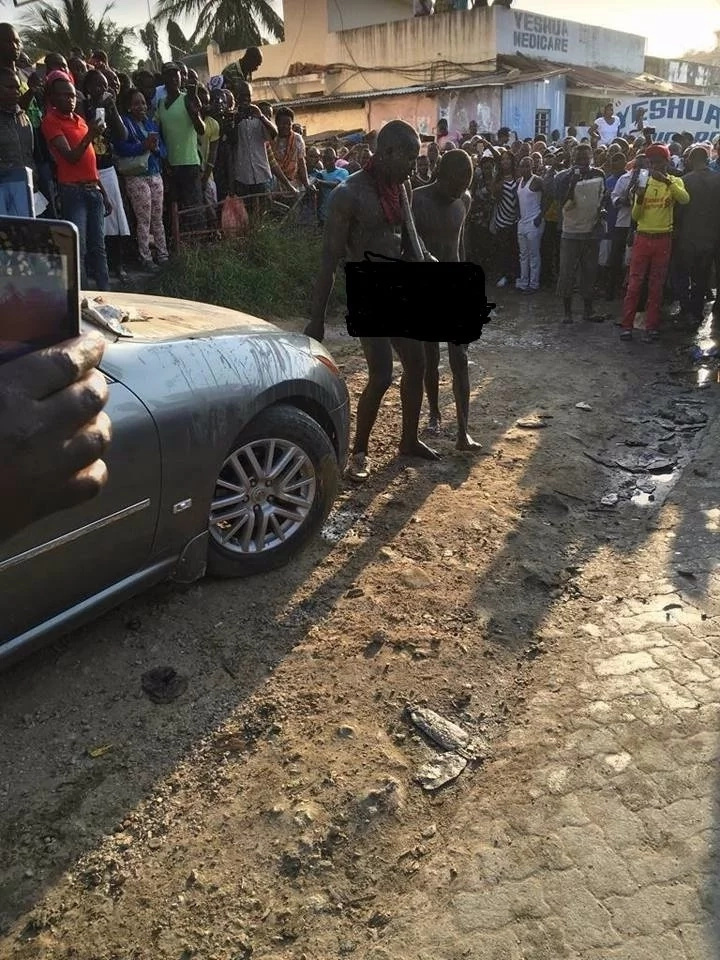 Not even the police could do something. They watched on as they struggled to control the huge crowd that had blocked the road in anticipation.
When the owner came, he confirmed it was his car and allowed police to drag the thieves to the nearest police station.
Here is the incident as captured on amateur cameras:
Have something to add to this article or suggestions? Send to news@tuko.co.ke
Think it is important? Share with your friends!
Report a pproblemroblem