Bizarre! Police find 8 human ears cooking in pot in witch doctor's house during cannibalism probe ••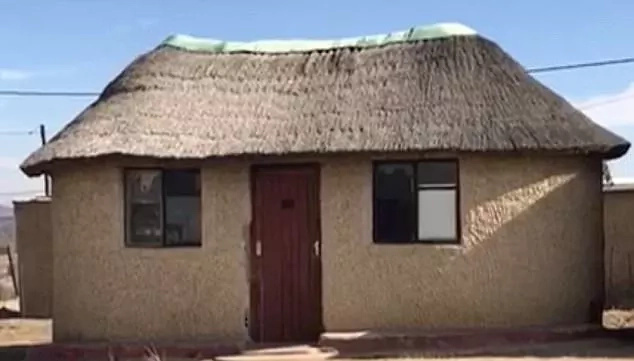 Police in South Africa have reportedly found eight human ears cooking in a pot in a witch doctor's house.
They made the bizarre discovery bizarre during a raid as part of an investigation into cases of cannibalism in Estcourt, KwaZulu-Natal last week.
Further reports indicate that the alleged witch doctor tricked his customers that eating human body parts would make them bullet proof.
The suspected witch doctor's house. Photo: Daily Mail
Claims of cannibalism first emerged about two weeks ago when a suspect walked into a police station and said he was "tired of eating human flesh." Upon questioning, he produced human body parts.
Police have since arrested five suspects and have charged them in court for murder and conspiracy to murder. The local magistrate's court's security had to be beefed up as angry residents threatened to confront the suspects.
Zanele Hlatshwayo is believed to be a victim of the cannibalism ring. Photo: Daily Mail
A local councilor, Mthembeni Majola, has also claimed that over 300 villagers admitted to knowingly eating human flesh during a community meeting.
In an interview, he said: "Most residents were shocked by this and now live in fear. But what has angered most of us here is how gullible our people have become."
Local residents pictured outside the magistrate's court in Estcourt. Photo: AP
A 25-year-old woman named Zanele Hlatshwayo, who went missing on July 25, is believed to be one of the cannibalism ring's victims.
Watch a related video below.
Have something to add to this article or suggestions? Send to news@tuko.co.ke
Think it is important? Share with your friends!
See all