Remember the couple who had a N347 wedding? They welcome their first born and we have the photos ••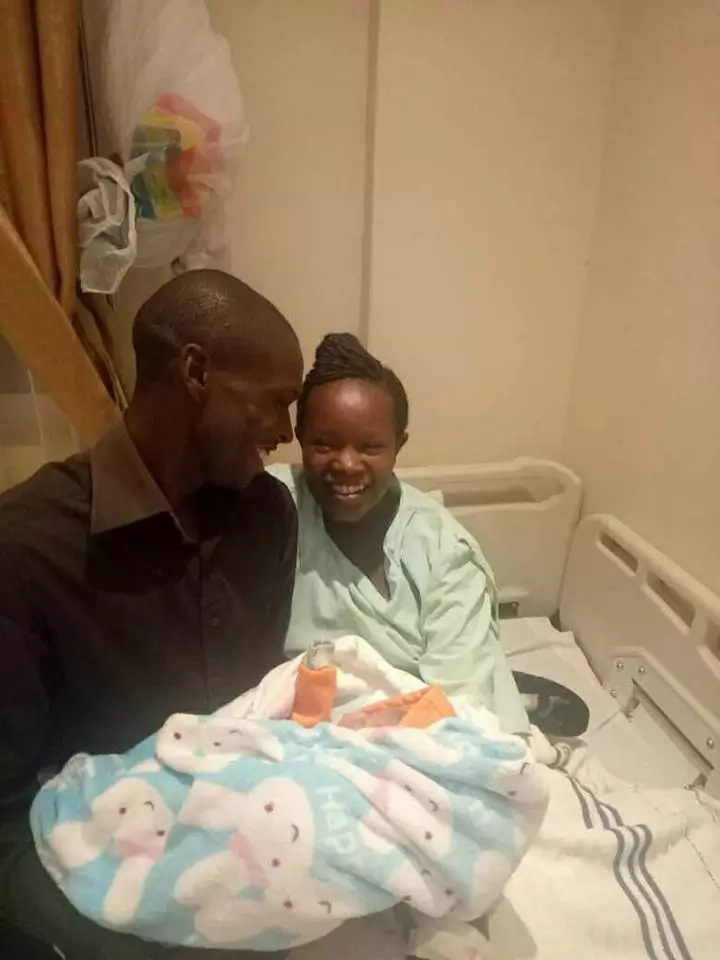 – Ladies and Gentlemen,welcome the new set of parents in town, the KSh 100 couple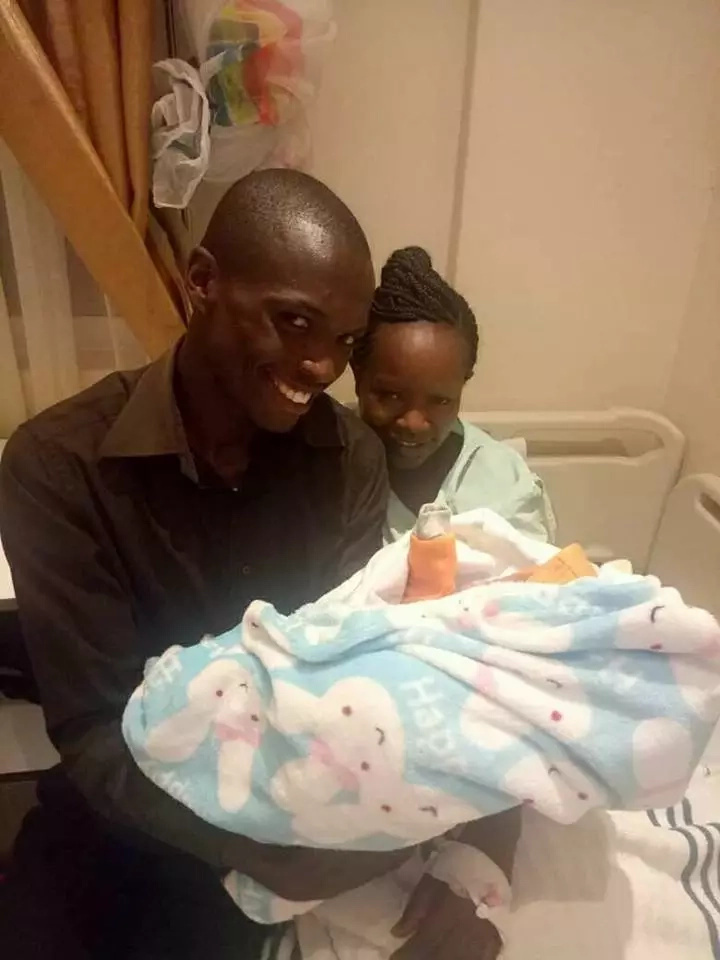 – Alice Muhonja delivered on Friday,September 15 2017, at the Komarock Modern Hospital in Utawala,Nairobi
Remember Wilson Mutura and Alice Muhonja,the KSh 100 bob couple that became an instant online sensation with their KSh 100 bob wedding?
Well,the couple is the new set of parents in town after they were blessed with a bundle of joy on Friday, September 15 2017.
NAIJ.com is happy to announce that Wilson Mutura and his wife Alice Muhonja have been blessed with a bouncing baby boy,barely a year after moving the country with their KSh 100 wedding.
The KSh 100 couple with their new born baby. Photo: Ndungu Nyoro/Facebook
Alice Muhonja delivered safely at Komarock Modern Hospital in Utawala,Nairobi.
The couple threw a lavish baby shower a couple of months ago,attracting the attention of many Kenyans who have been following their romance story.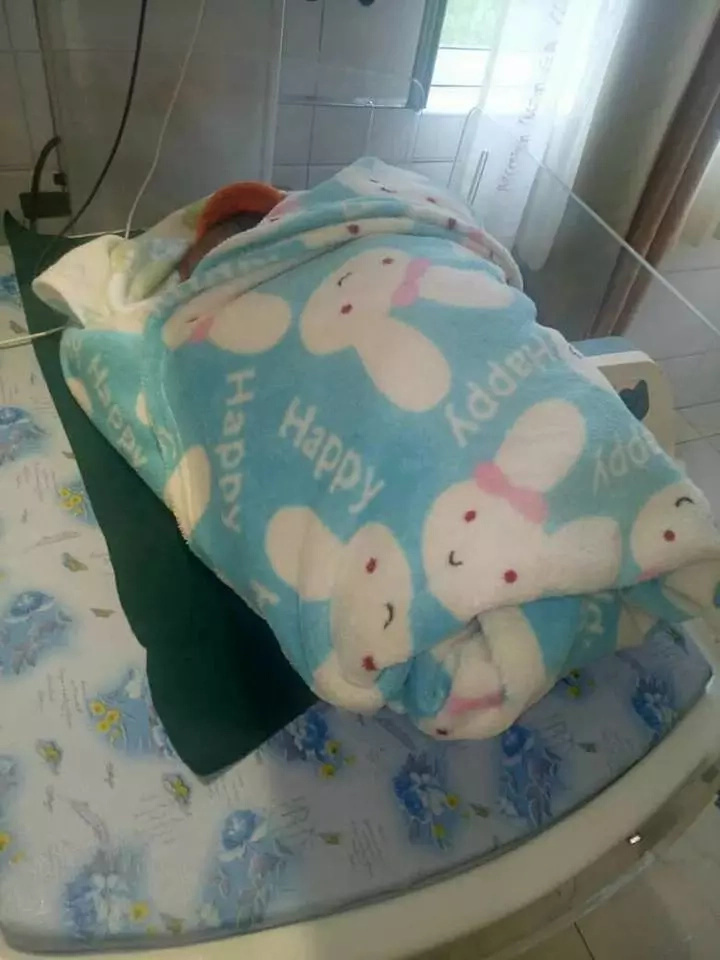 KSh 100 couple's new born baby. Photo: Ndungu Nyoro/Facebook
Nyoro who shared photos of the couple with their new baby on the popular Facebook group,Kilimani Mums and Dads.
Remember the KSh 100 wedding couple?They have a new baby. Photo:Ndungu Nyoro/Facebook
The husband with his son. Photo: Ndungu Nyoro/Facebook
"I met them when we celebrated their 100 shillings Union. A cheerful couple rich in love for one another.And this evening they have been blessed with a baby boy, delivered at KOMAROCK MODERN HOSPITAL- UTAWALA.Thank you my friend and hospital MD Harriet Nyamu for keeping the promise.Congratulations Mr & Mrs Wilson Mutura. Ni baraka kutoka kwa Mungu."Nyoro captioned a series of the couple's photos.
The wife with her son. Photo: Ndungu Nyoro/Facebook
Watch the NAIJ.com TV video below to see what the family of six with four blind children go through:
Think it is important? Share with your friends!
See all